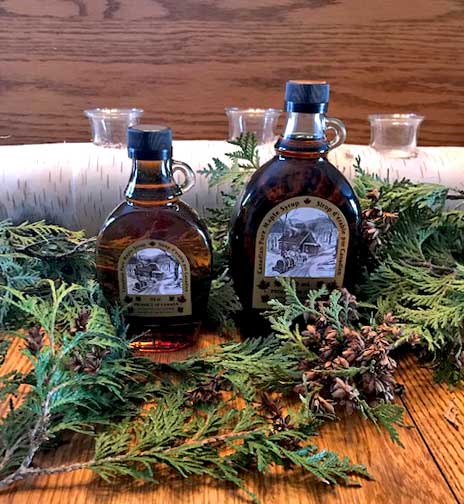 All-natural 100% Pure Maple Syrup is available in glass bottles, sizes
250 ml
500 ml
1 litre glass Gallone style (not pictured)
We also have Plastic Jugs in sizes
100 ml
250 ml
500 ml
1 litre
2 litres
4 litres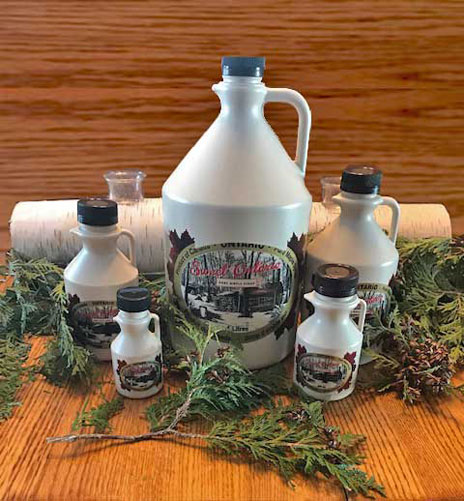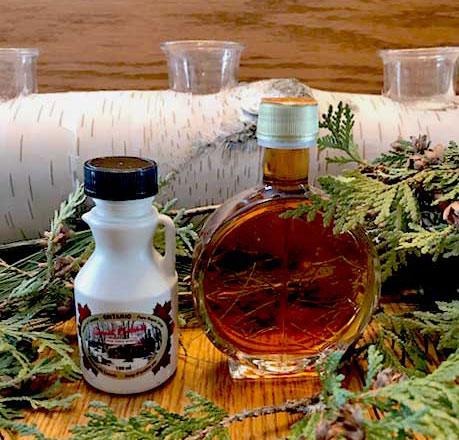 Often used for wedding favours is this beautiful combination of 100 ml jug and 100 ml glass.
New this year we have made 100% Pure Maple Granulated Sugar, available in 125 gram and 200 gram containers. Great for baking, a spoonful in your tea or morning coffee!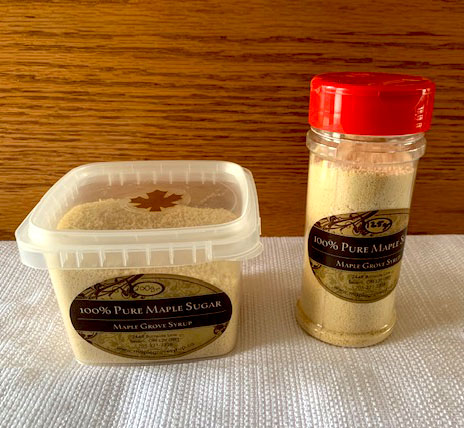 There are many other style bottles available upon request.
Please email us for further information.